"At Fearless Traders, our mission is to empower traders and investors of all levels with the knowledge, tools, and community support they need to navigate the complexities of the financial markets. We are dedicated to fostering a culture of education, transparency, and continuous improvement, enabling individuals to make informed decisions and achieve their financial goals confidently."
"Our vision is to create a global platform where traders and investors fearlessly pursue their financial aspirations. We aspire to be the go-to resource for accessible and insightful market analysis, expert insights, and collaborative learning. Through our unwavering commitment to innovation and integrity, we aim to empower a thriving community of Fearless Traders who conquer the markets with knowledge, skill, and resilience."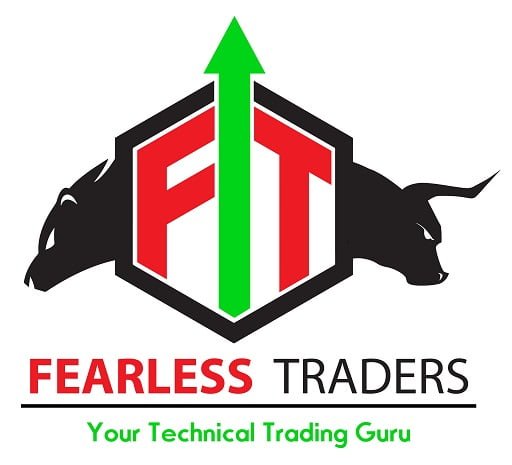 Fearless Traders was founded by Mrs. Shraddha R. Kadam in January, 2020 at the age of 24. She has Bachelors in Engineering & a Digital Marketer. While creating awareness about share market she noticed that people new to trading also needs the guidance and proper mentorship. As a result she started a platform were the new trader can join and start their career in Stock Market. Shraddha also conducts stock market seminars & webinar though social platforms on regularly basis.
"फिअरलेस ट्रेडर्समध्ये, आमचे ध्येय सर्व स्तरांतील व्यापारी आणि गुंतवणूकदारांना आर्थिक बाजारपेठेतील गुंतागुंतींमध्ये नेव्हिगेट करण्यासाठी आवश्यक असलेल्या ज्ञान, साधने आणि समुदायाच्या पाठिंब्याने सक्षम करणे हे आहे. आम्ही शिक्षण, पारदर्शकता आणि सततची संस्कृती वाढवण्यासाठी समर्पित आहोत. सुधारणा, व्यक्तींना माहितीपूर्ण निर्णय घेण्यास आणि त्यांची आर्थिक उद्दिष्टे आत्मविश्वासाने साध्य करण्यास सक्षम करते."
"आमची दृष्टी एक जागतिक व्यासपीठ तयार करणे आहे जिथे व्यापारी आणि गुंतवणूकदार निर्भयपणे त्यांच्या आर्थिक आकांक्षांचा पाठपुरावा करतील. आम्ही प्रवेशयोग्य आणि अंतर्दृष्टीपूर्ण बाजार विश्लेषण, तज्ञांचे अंतर्दृष्टी आणि सहयोगी शिक्षणासाठी उपलब्ध स्त्रोत बनण्याची आकांक्षा बाळगतो. नाविन्य आणि अखंडतेसाठी आमच्या अटूट वचनबद्धतेद्वारे , ज्ञान, कौशल्य आणि लवचिकतेने बाजारपेठ जिंकणाऱ्या निर्भय व्यापार्‍यांच्या समृद्ध समुदायाला सक्षम बनवण्याचे आमचे ध्येय आहे."
Webinars on social platform
years experience in share market
Why You Should Join Fearless Trader's
Limited Batch Size, Flexible Batches
No Background Knowledge Required
कोणतेही पार्श्वभूमी ज्ञान आवश्यक नाही
At Fearless Trader, we are driven by a set of core values and principles that form the foundation of our platform. These values reflect our unwavering commitment to transparency, education, and empowering traders of all levels. Our aim is to create an environment where traders can thrive, learn, and make informed decisions while navigating the complexities of the financial markets.
Transparency is at the heart of everything we do. We believe in providing accurate, unbiased, and up-to-date information to our community. Our market analyses, strategies, and insights are presented in a clear and understandable manner, ensuring that traders have a comprehensive view of the factors that influence their trading decisions.
We are dedicated to fostering a culture of continuous learning. Education is the key to successful trading, and we strive to equip our community with the knowledge and skills needed to make well-informed choices. Our educational resources, tutorials, webinars, and articles are designed to empower traders, whether they are beginners taking their first steps or experienced traders refining their strategies.
Empowering traders to take control of their financial destinies is our ultimate goal. We provide the tools, insights, and support necessary for traders to navigate the markets confidently. Through our platform, traders can access a wealth of resources, interact with experienced professionals, and engage in meaningful discussions to enhance their trading skills and decision-making abilities.
We believe that trading is for everyone, regardless of their background or experience. Our platform welcomes traders from diverse walks of life and levels of expertise. By fostering a sense of community and inclusivity, we aim to create an environment where traders can share ideas, experiences, and strategies to collectively improve their trading outcomes.
Integrity and ethical conduct are non-negotiable for us. We uphold the highest standards of professional ethics and encourage responsible trading practices. We prioritize the well-being of our community members and emphasize the importance of managing risks and making informed choices that align with individual financial goals.
We are committed to staying at the forefront of market developments and technological advancements. We continuously evolve our platform, tools, and resources to meet the changing needs of traders. By embracing innovation, we enable our community to adapt to market dynamics and seize opportunities effectively.
Collaboration is a cornerstone of our philosophy. We believe that collective knowledge and shared experiences drive growth and success. Our platform facilitates meaningful interactions, allowing traders to collaborate, exchange ideas, and support one another, creating a vibrant and engaged community.
At Fearless Trader, we are dedicated to empowering traders with the skills, knowledge, and resources they need to navigate the financial markets confidently and fearlessly. Our commitment to transparency, education, and empowerment underscores our vision of a thriving community of traders who make informed decisions, pursue their financial goals, and build a prosperous future.
At Fearless Trader, we understand that trading is not just about strategies and numbers; it's about building connections, sharing insights, and learning from one another. We are committed to fostering a vibrant and supportive community of traders and investors, where members can collaborate, learn, and grow together. Here's how we create an engaging and enriching community experience:
We regularly host live webinars and workshops featuring our expert team members. These interactive sessions cover a wide range of topics, from technical analysis and risk management to trading psychology and market trends. Participants have the opportunity to ask questions in real-time and gain valuable insights from seasoned professionals.
Our online discussion forums provide a platform for traders and investors to share their experiences, ask questions, and engage in meaningful discussions. Members can seek advice, share their trading strategies, and learn from the diverse perspectives of fellow traders. The forums encourage collaboration and the exchange of ideas.
Periodically, we organize virtual events and meetups that bring our community members together in a relaxed and informal setting. These events provide opportunities for networking, sharing experiences, and building relationships with fellow traders and investors.
Our website serves as an extensive educational hub, offering a wide range of articles, tutorials, and guides. Whether you're a beginner or an experienced trader, you'll find valuable resources that help you enhance your trading knowledge and skills.
We occasionally host trading challenges and contests that encourage members to put their skills to the test. These challenges not only add an element of fun but also provide a platform for traders to showcase their strategies and learn from the experiences of others.
Our experts are readily available to answer questions from the community. Through regular Q&A sessions, members can directly interact with our team members, seek guidance, and gain deeper insights into various trading concepts.
At Fearless Trader, we believe that a strong and engaged community enhances the learning and trading experience for all members. Our commitment to creating an inclusive and collaborative environment sets us apart, as we continuously strive to provide valuable interactions, resources, and events that contribute to the success of our traders and investors.
At Fearless Trader, we are constantly evolving to better serve our community of traders and investors. Our future plans are centered around enhancing the user experience, expanding our offerings, and providing even greater value to our members. Here's a glimpse into what you can expect from Fearless Trader in the coming months and years:
We are committed to continuously enriching our educational content. Look forward to more in-depth tutorials, advanced trading strategies, and specialized courses that cater to traders of all skill levels. Our goal is to provide you with comprehensive resources that empower you to navigate the markets with confidence.
We are developing cutting-edge analytics tools that will empower you with advanced insights and data-driven decision-making capabilities. Our upcoming tools will help you analyze market trends, optimize your trading strategies, and identify opportunities more efficiently.
We're expanding our community engagement efforts by creating a more interactive and collaborative trading environment. Expect to see more live discussions, expert Q&A sessions, and virtual meetups that allow you to connect with fellow traders, share experiences, and learn from one another.
We understand that every trader's journey is unique. That's why we're working on personalized trading solutions tailored to your individual goals and preferences. Whether you're a day trader, swing trader, or long-term investor, our upcoming tools will help you build and execute strategies that align with your specific needs.
Fearless Trader is excited to expand its reach to traders and investors around the world. We are planning to offer localized content, support, and resources to cater to diverse markets and trading landscapes, making our platform more accessible and relevant to a broader audience.
Our commitment to philanthropy and social responsibility will continue to grow. We have ambitious plans to scale our charitable initiatives, educational outreach, and community support efforts to create a positive impact on a larger scale.
These are just a few highlights of what's in store for Fearless Trader's future. We remain dedicated to our core values of transparency, education, empowerment, and community, and we look forward to embarking on this exciting journey together with you.
Stay tuned for updates and announcements as we work towards making Fearless Trader the ultimate destination for traders and investors seeking success in the dynamic world of financial markets.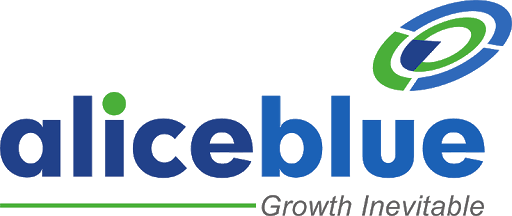 Success Stories of Fearless Traders
Welcome to Fearless Trader: Empowering Your Financial Journey
Hello Traders and Investors,
At Fearless Trader, we're more than numbers and charts – we're your partners in trading success. Our platform is a hub of transparency, education, and empowerment, where beginners become savvy traders and experts find new opportunities.
Join a vibrant community where knowledge is shared, strategies are refined, and successes are celebrated. Our expert team simplifies trading complexities, making it accessible for all. We're not just about profits; we're about your growth.
But our mission goes beyond trading. We give back, educate, and strive for positive change. As we move forward, expect advanced tools, global insights, and an unwavering commitment to your success.
Welcome to Fearless Trader – where empowerment leads to financial achievement.
Fearlessly,
The Fearless Trader Team
Do you have Question/Doubts
Scan to Chat on Whatsapp ➡
Flat No. 707, 7th Floor, Swaroop Darshan, C wing, Near Hanuman Mandir, Kondhave Dhawade, Pune 411023.
fearlesstraders20@gmail.com
info@fearlesstraders.in